As Seen in






LET OUR CUSTOMERS SPEAK FOR US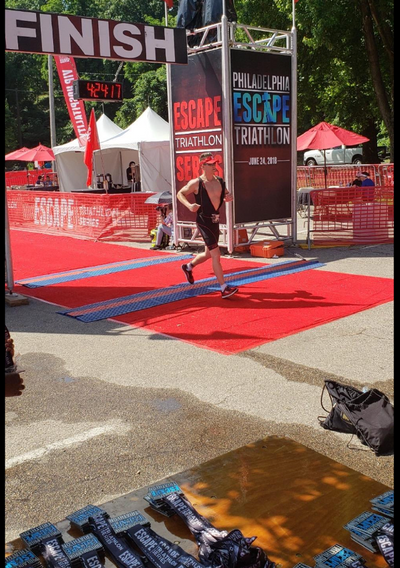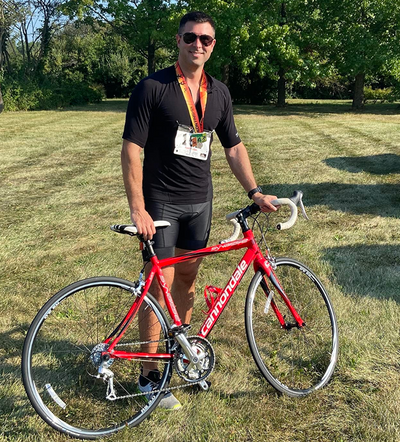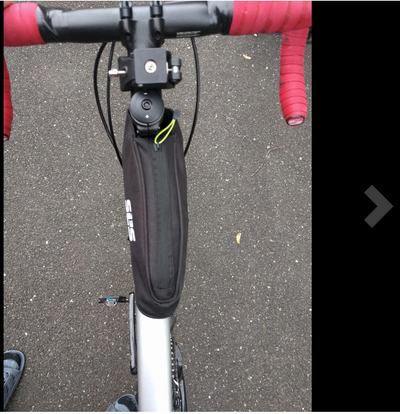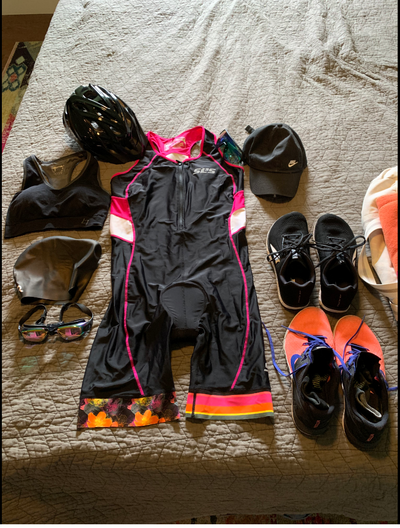 This is my first experience with a tri-suit and my first triathlon for that matter. I love this thing. It's perfect really. I wish it wouldn't be weird to wear it all the time. I'm sure that I'd get looks. But honestly for the triathlon (Olympic) it was way more than worth the money. The pocket in the back is perfectly placed too. I've run in bike shorts before and they chaffed my entire life. These were comfortable swimming, had enough padding riding, and didn't create friction running. I can't say enough
I'm 6'1 205lbs. These shorts worked great for my first sprint triathlon. I ordered size large. Highly recommend for a sprint tri. The padding is fairly thin, making them great for a sprint triathlon, they dry fast and you don't feel the pad much. But after a sprint triathlon my sit bone is sore from riding 13 miles. I have other shorts that have "5d" padding and I can ride far more without hurting, but I would feel very funny trying to run in them with all of the padding.
This was exactly what I needed for my first tri. Light weight. Fits like a glove. The legs aren't too long and it's got PADDING!!! Yaaaaas! It had one sad & lonely booty pocket without a zipper. And your stuff WILL FALL OUT. Fit easily under my wetsuit too. If the pocket had a zipper or if there were side pockets, I would have given it 5 stars. YES YOU NEED TO WEAR A SPORTS BRA UNDERNEATH.I'm 5'4 and 130. Small was perfect.
This is a solid bike bag, got tired of dismounting to get stuff out of the seat bag. SLS3 does the job perfectly, enough room for wallet, keys, and gels/bars. The zipper is easy to grasp and pull while on the move. My bike has a big of a wider top bar, so the bag sits snuggly without moving, the velcro straps long enough to cut to the length that makes sense for your bike. The bag has a slim profile, my legs do not make contact with it even when standing up and pedaling. Highly recommended bag with good build quality and ease of use.For the pictures I loaded a wallet, two packs of cliff shot bloks and keys.
I am 5'9" and 126lbs. I bought a small after much thought between product size chart info/recommendations to go up a size and customer reviews to go down a size. My height is on the medium side and my weight is on the small side. I ultimately went with the customer reviews that suggest stay on the smaller side due to stretching when wet. The small fits perfectly out of the box. I haven't swam in it yet. It is super cute. So far I would recommend it but we'll see how it holds up!
Used in my first race over the weekend (July 17,2021), and was a great addition to my race day kit for my triathlon. Very light weight helmet that fits pretty good.The one thing that could improve it overall is a nose bridge pad. While I didn't have too much trouble with it, it is not very comfortable if the visor is resting right on your nose!All said and done, great value for an entry level aero helmet.
I'm 5'6" and size 12 pants, purchased the XL and fits perfect. This suit fits amazing, great material, zero chafe spots to speak of, comfortable padding and I love the silicone material around the bottom of the legs to keep in place. Perfect for my first tri this year.
Comfortable tri suit. Some of the seams came with fabric already threading so not sure how long it will hold up, though. I am 5'4" and 145lbs and went with size small. Fit was good for the most part although a medium would've fit as well.